Flu Week - Oct. 2-6 Most local Health Units will not have a drive thru clinic this year. Walk-in clinics will be available at the Health Unit.

FFA members Jesse Ohmar, Jackson Lewis, Kyzer Akin, Cooper Plyler, Andrew Carrillo, Austin Applegate, Colby Brinkmeyer, Brady Rhodes, Reed Rothwell, Trent Mcguire, Trevor Brown, Kasen Akin, Freya Dowell, Stephen Eberhardy, and Carson Braddock attended the Southwest Arkansas District Fair Agriculture Mechanics Competition on Tuesday, September 26th. The division winners were Jesse, Kyzer, and Jackson with a creeper, Trevor and Kasen with a lean-to deer stand, Cooper with a belt buckle display case, and Austin and Andrew with a hay ring. Cooper won the Overall Reserve Champion.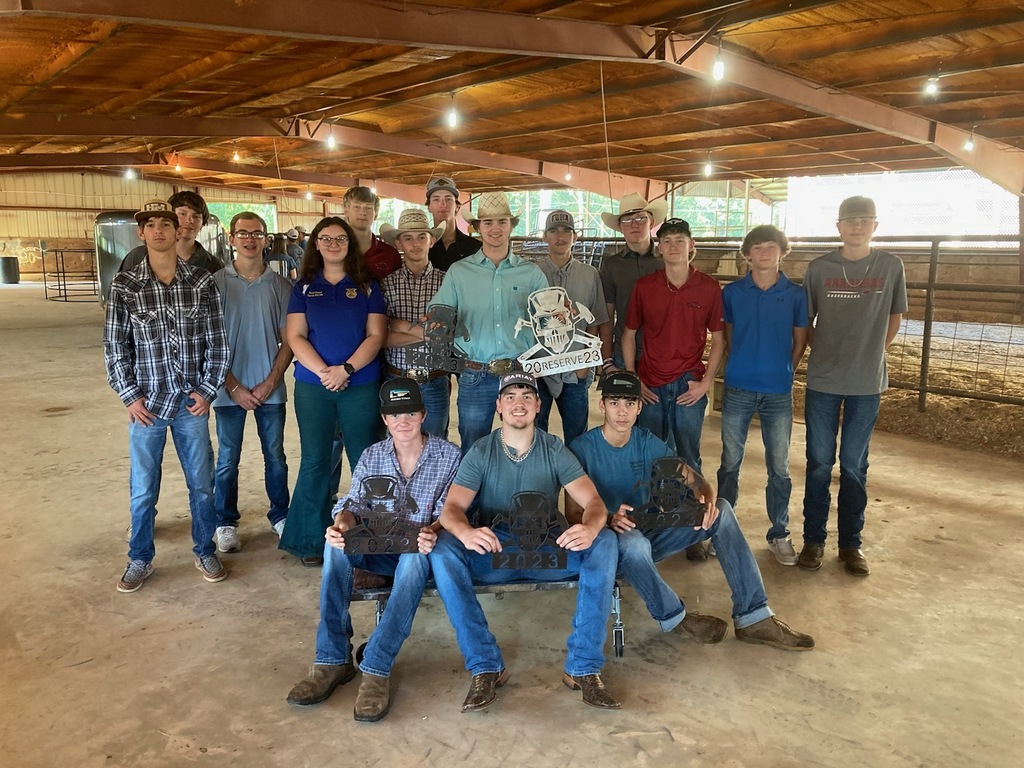 2023 PINK OUT T-shirts are on sale -- NOW through FRIDAY $20 each -- Youth and Adult sizes -- Make checks payable to SHS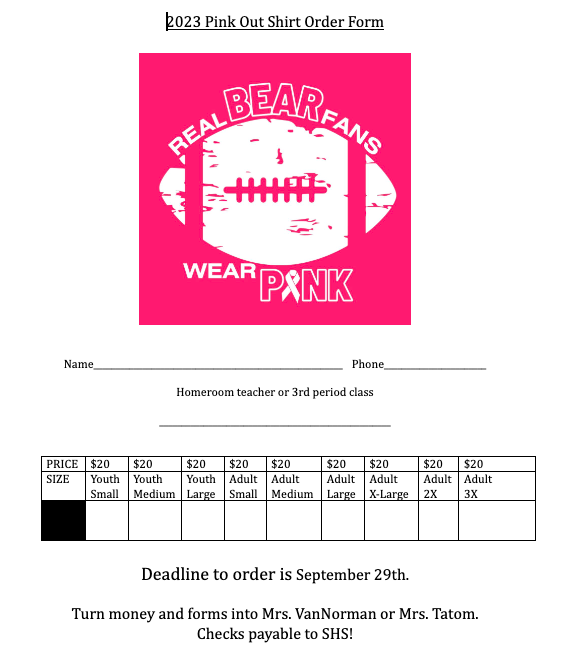 Thank you to Dustin Cooley with State Farm Insurance for sponsoring our Grandparents Breakfast each day this week! Also a big thank you to our cafeteria staff for the wonderful breakfast they prepared and served! We had a great turnout each day and we loved having the grandparents on campus!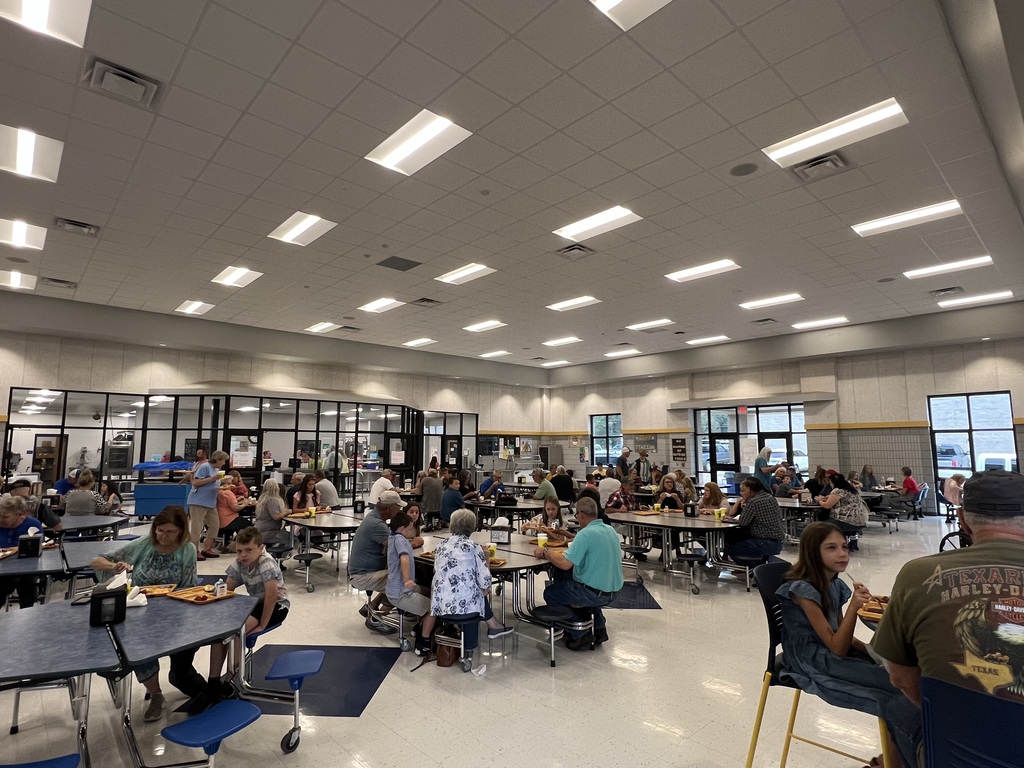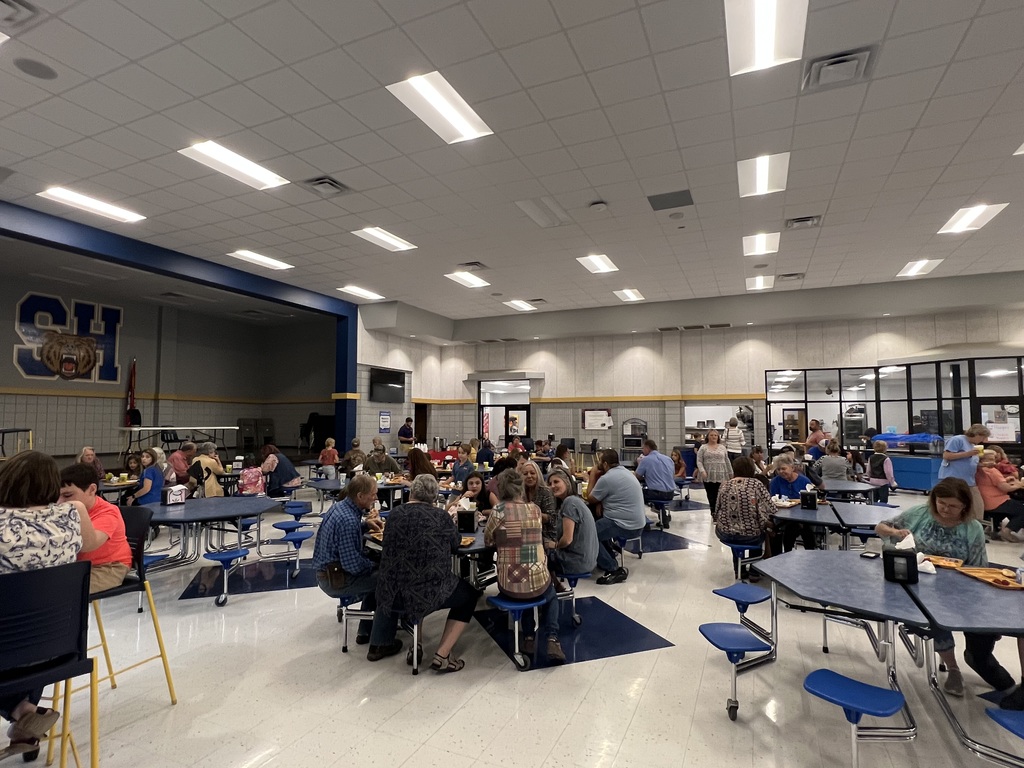 Please join us for the 2023 Homecoming Ceremony on September 29, 2023. The first ceremony will be held for community members and the elementary at 1:15 p.m. The second ceremony will be held for community members and the high school at 2:15 p.m. The night ceremony will be held right after the junior high football game on the football field.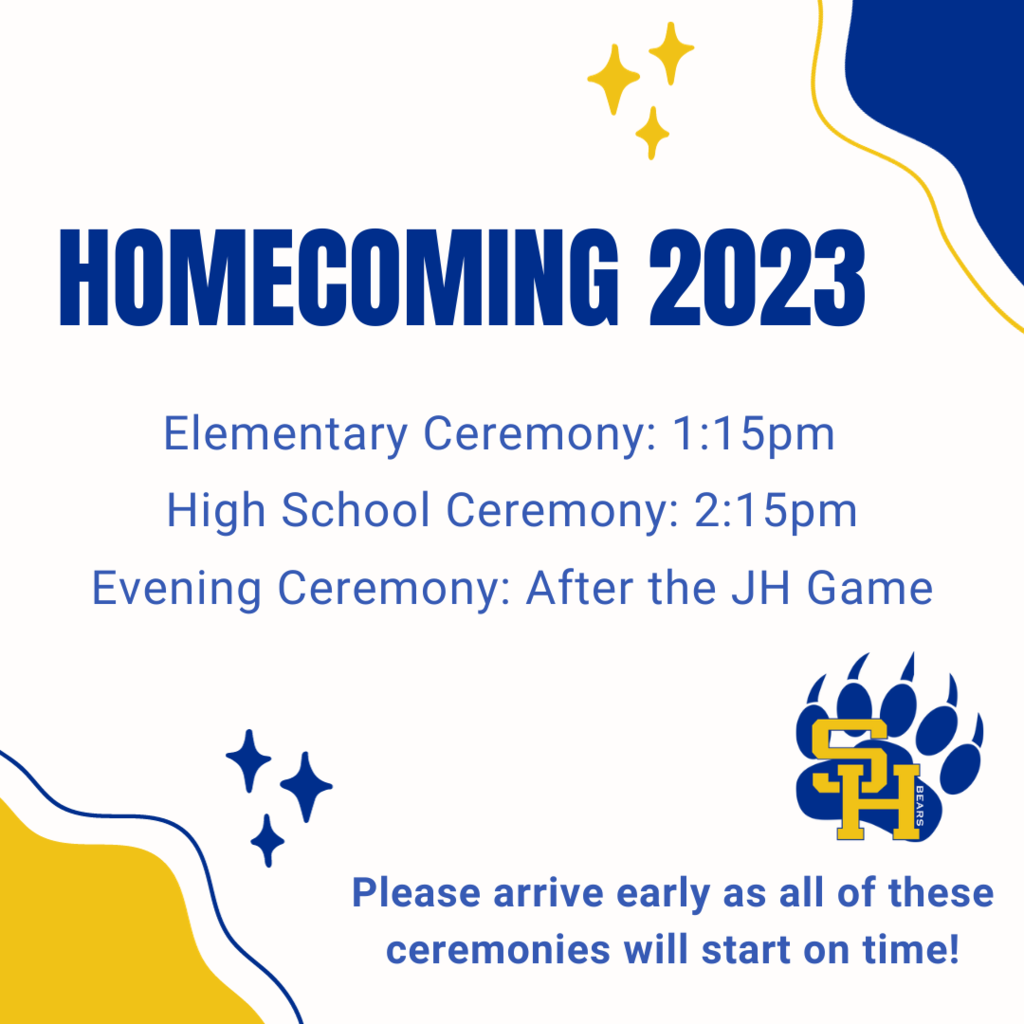 🎣Join us in wishing GOOD LUCK to our SH Fishing teams (Jett Durham, Reese Tarver, Caden Mauldin, & Lane Black) at White Oak Lake State Park this weekend!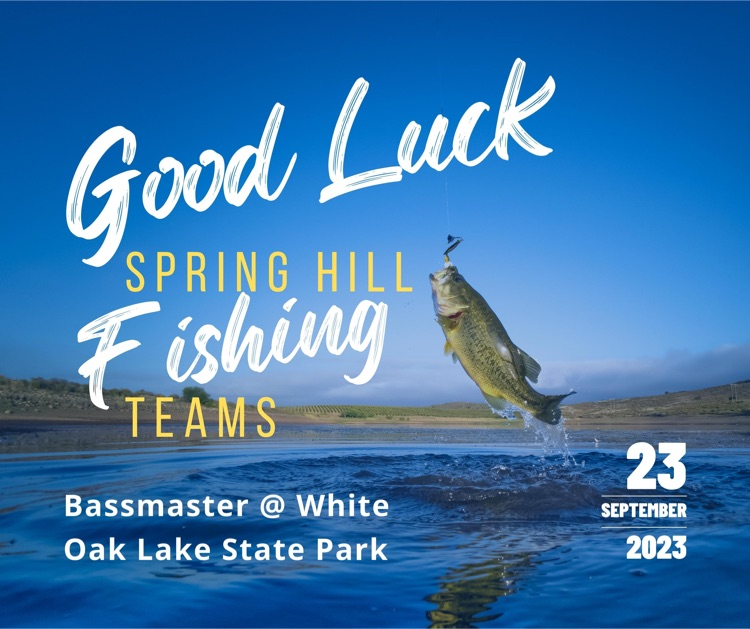 🗣️Please join us in CONGRATULATING our SH Bears Golf Teams! #StateBound!👏🎉 Results for 2A-6 District Golf tournament at Eldorado Lions Club: FIRST PLACE: SPRING HILL🥇247;2nd Parker's Chapel-259; 3rd-Caddo Hills-284 🏆CONNOR FOSTER was the match medalist with a round of 74! (Connor Foster-74; Chris Hernandez-86; Brady Rhodes-87; Jack Flowers-87) ⛳️STATE for the boys will be at Eagle Mountain on October 4th! On the girls side: 1st-Parker's Chapel-270; 2nd- Horatio-283; 3rd SPRING HILL-322! Baili Butler -101; Carly Foster-106; Jenna McCain-115; Hallie Cox-144 ⛳️Baili Butler and Carly Foster both qualified for STATE at Glenwood Country Club on September 26! 👏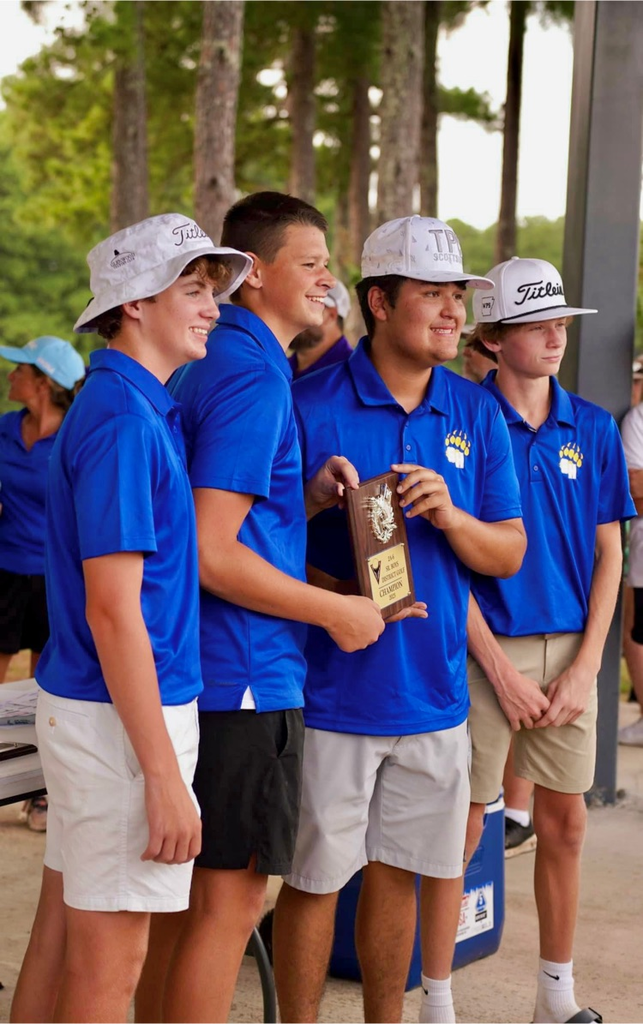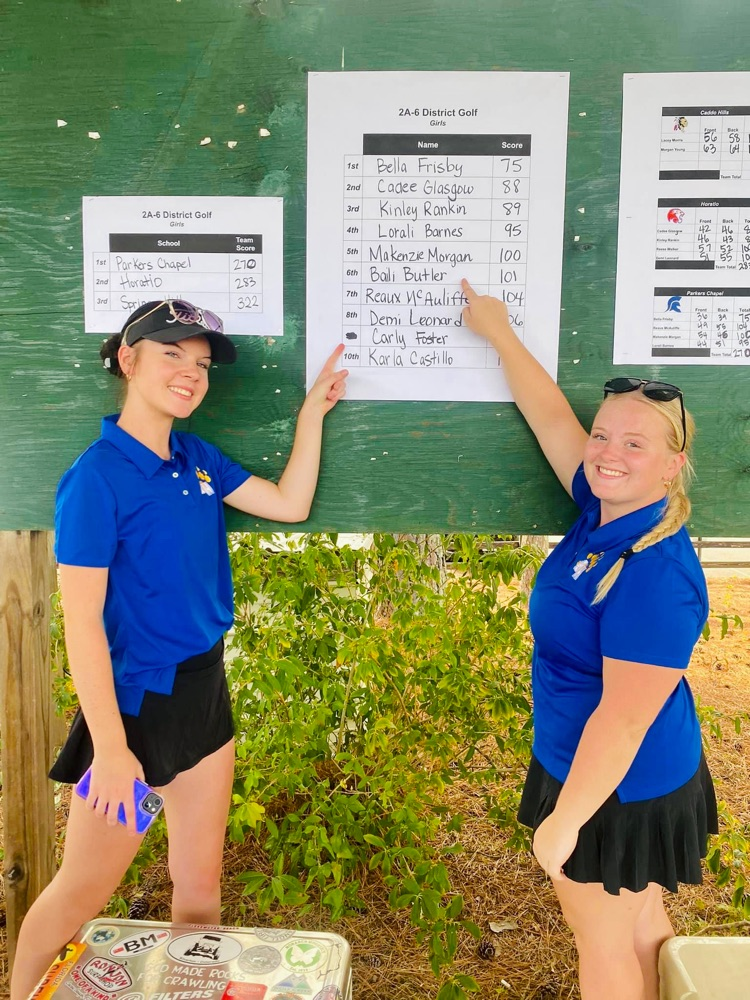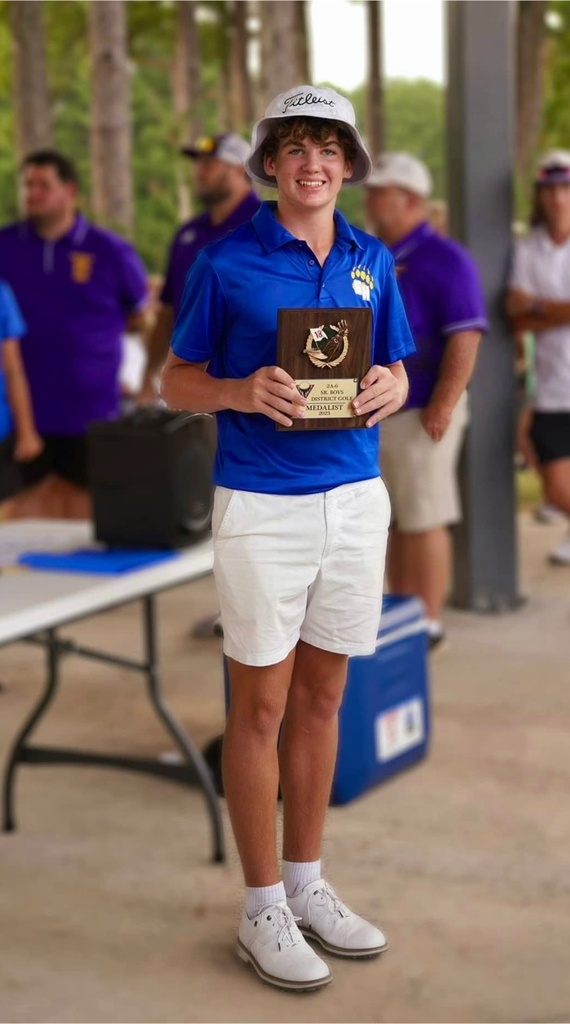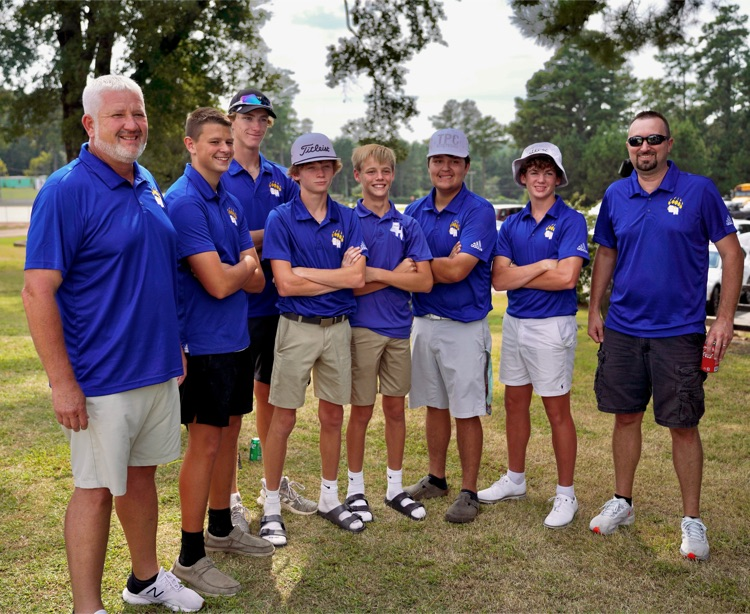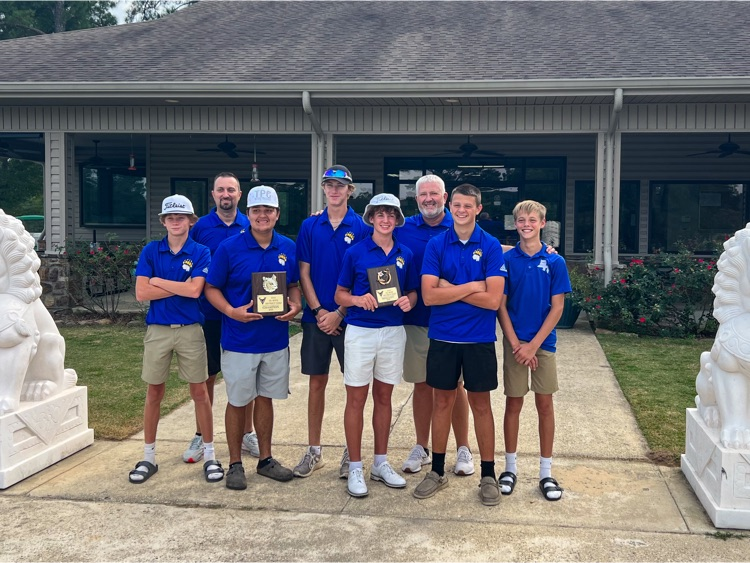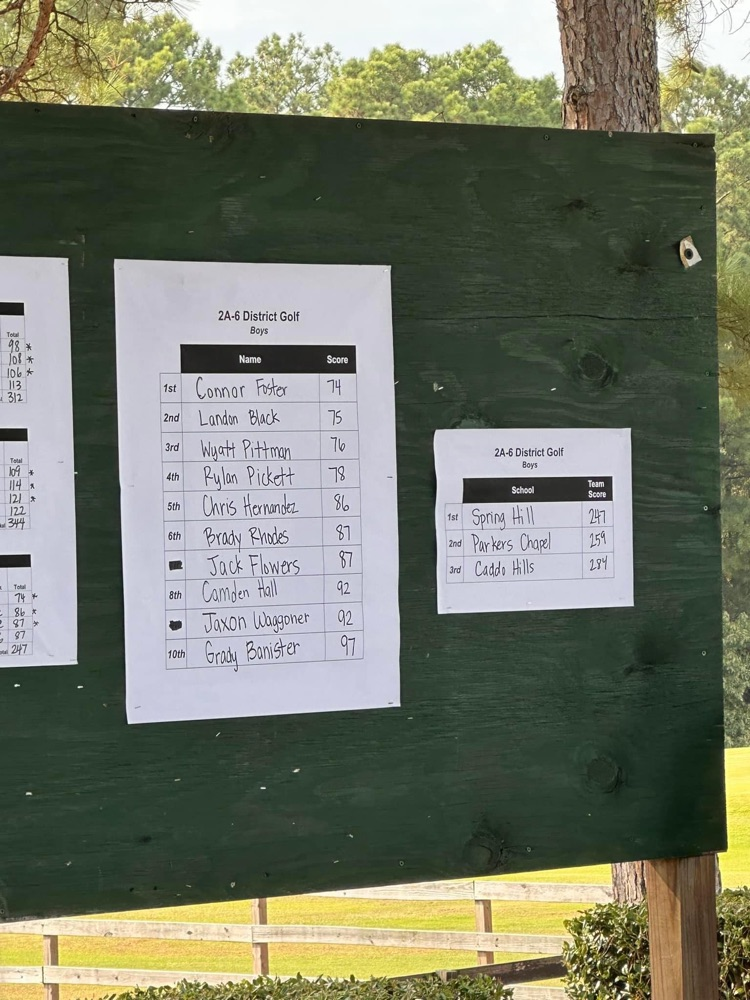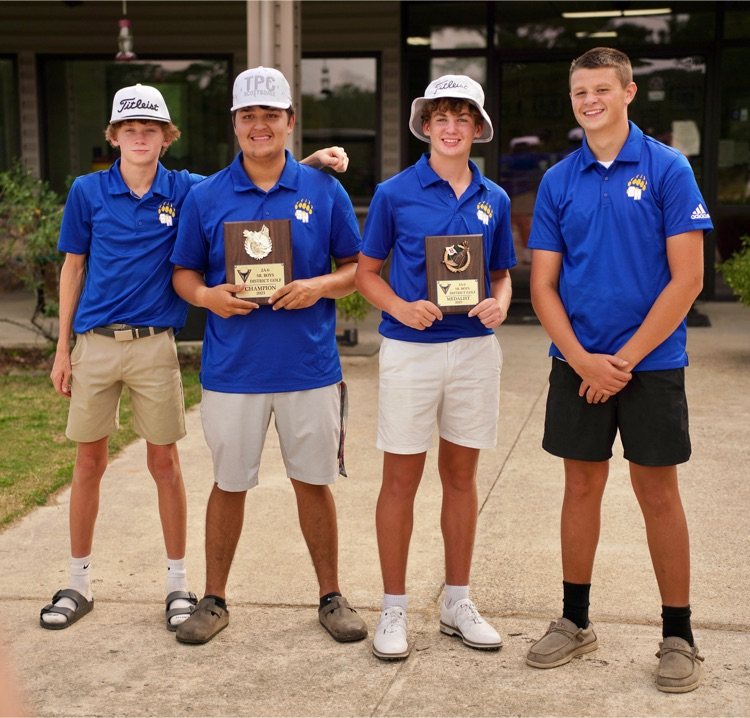 🗣️Please wish "Good Luck" to our Bears Golf Team at the District Tournament today! ⛳️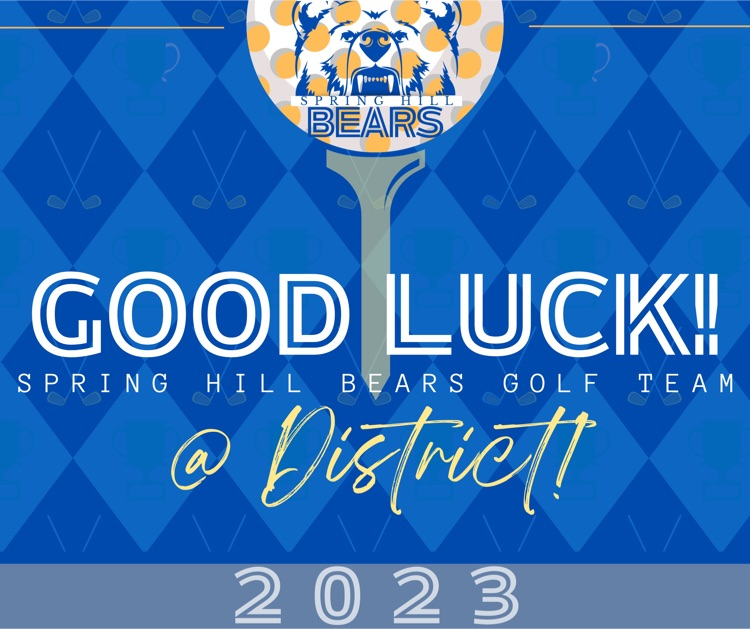 From Nurse Tracey Moore: The cooler weather brings something we all dread... LICE! Please check your children daily! Encourage your child to avoid hugging, sharing brushes, sharing jackets, etc. We will be checking periodically throughout the year. Please do your part to help keep these pests away. Thank you!!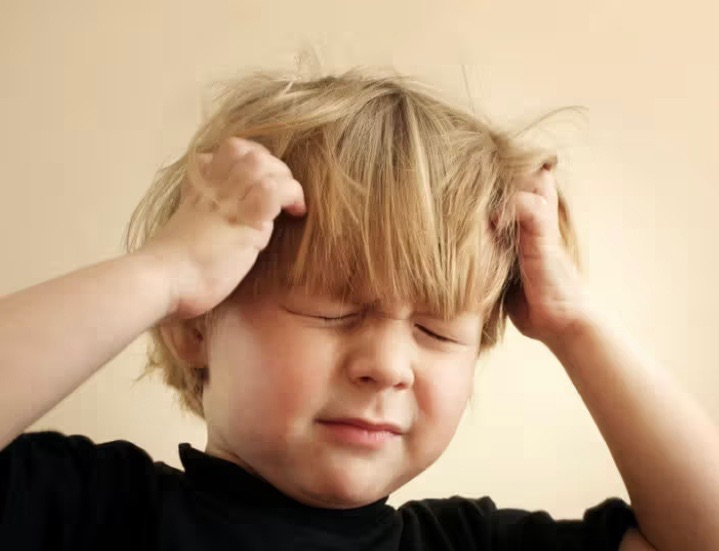 REMINDER - Early Dismissal - Sept 20 @ 1:00pm Elementary Times: K-2 Car: 12:45 3-6 Car: 12:50 Bus: 12:55 Walker: 1:05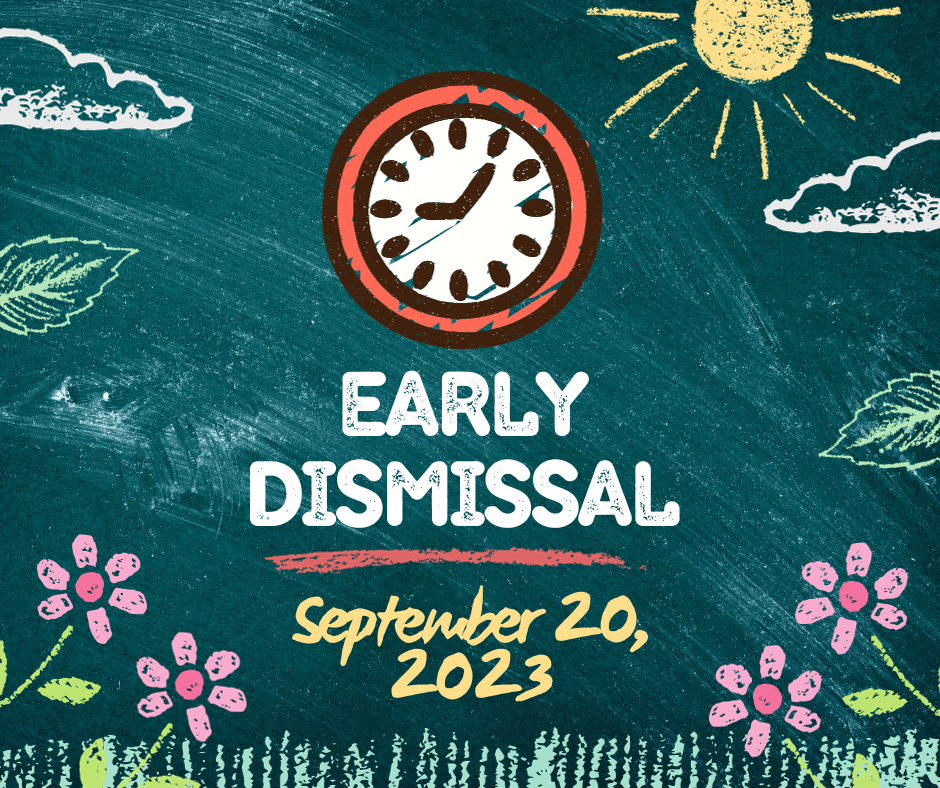 Early Dismissal - Sept 20 @ 1:00pm Elementary Times: K-2 Car: 12:45 3-6 Car: 12:50 Bus: 12:55 Walker: 1:05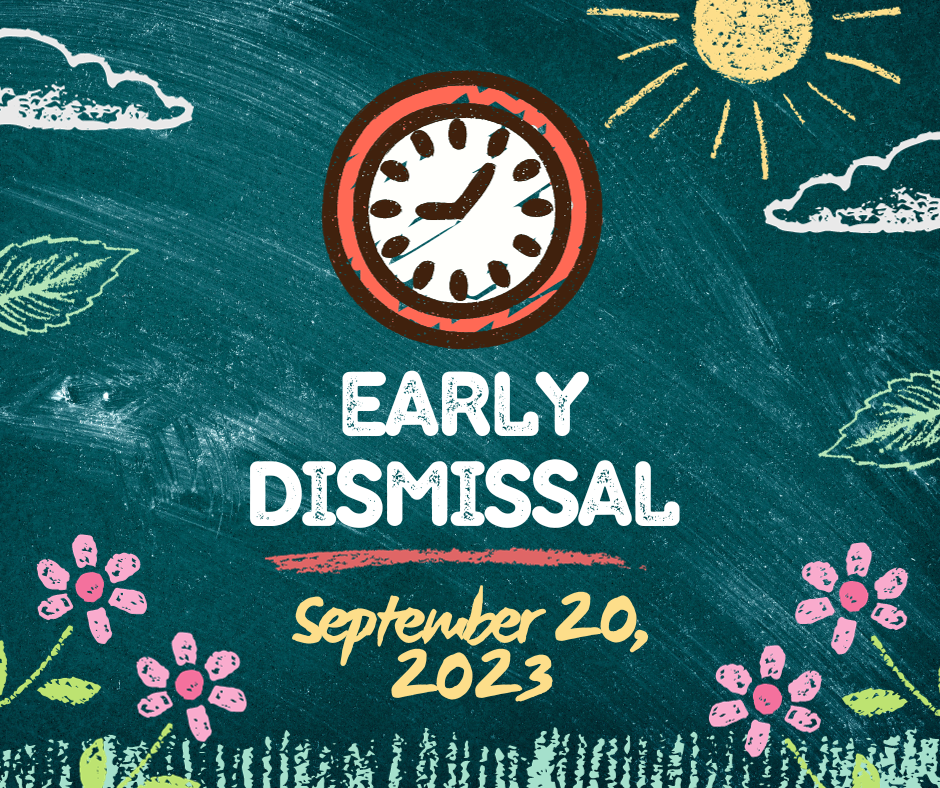 🏌️‍♂️Congratulations to our Boy's SH Golf winning today's match at Glenwood vs Caddo Hills, Murfreesboro, and Horatio! Spring Hill-122: Connor Foster-38; Jack Flowers-41; Chris Hernandez-43;Brady Rhodes-43; Reed Rothwell-44; and Reed Fisher-51 (Caddo Hills-135 and Horatio -144) 🏌🏻‍♀️Girls finished second with a team score of 177: Bali Butler-54; Jenna McCain-57; and Hallie Cox-66 🗣️Well-done, SH golf Team! Keep up the good work! ⛳️Our next match is the District Tournament at El Dorado Lion's Club - Tuesday, September 19th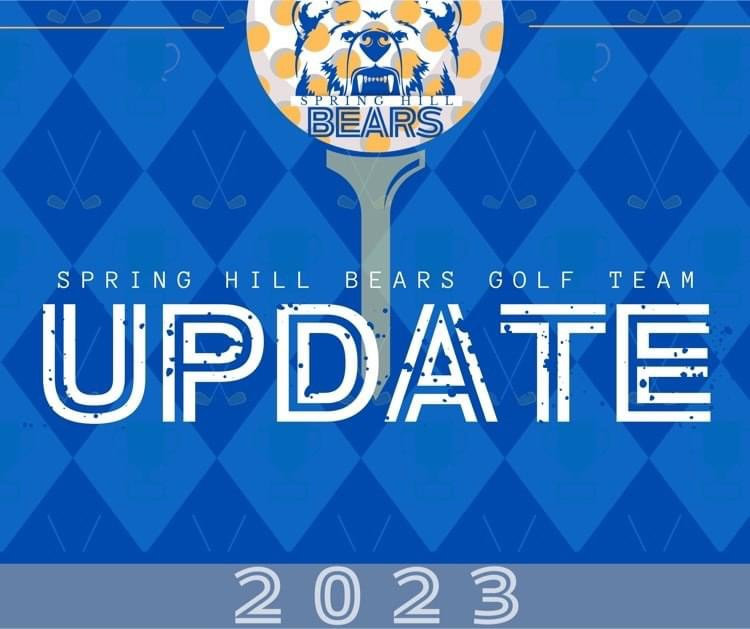 Congratulations to the August PE Team Winners--TEAM KIDD!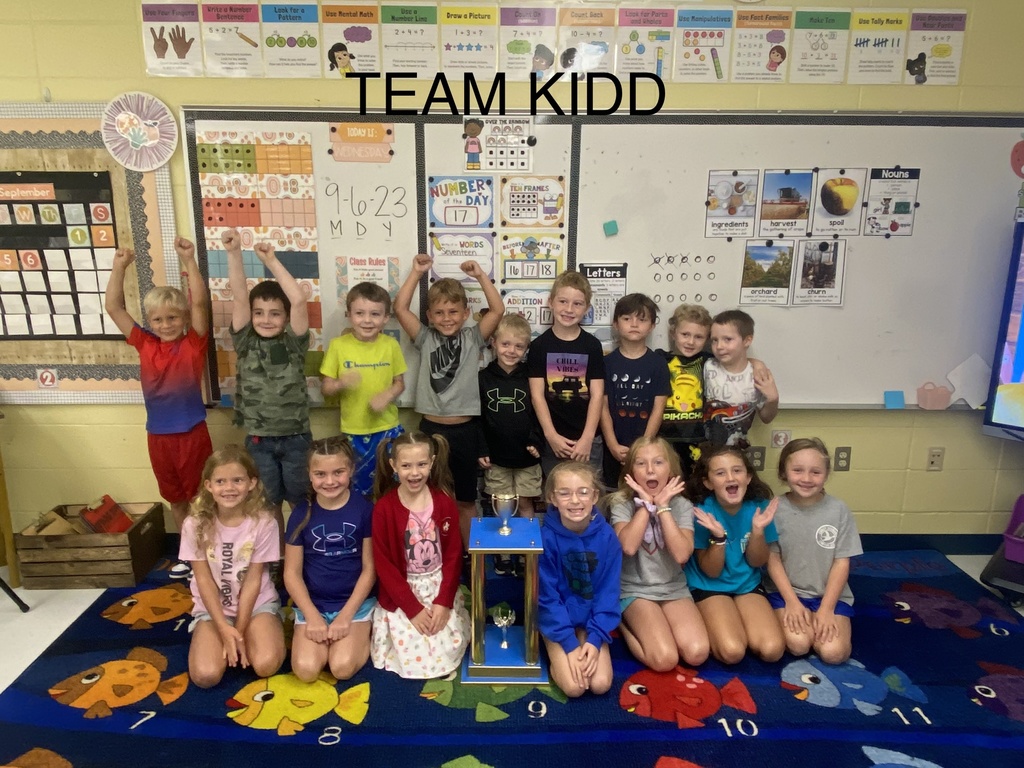 Homecoming Spirit Week will be Sept. 25 - 29!

We will be having our annual Flu Clinic on Wednesday October the 11th. We encourage everyone who can to get a flu shot this year. Forms can be picked up in the front office and must be returned no later than September 26, 2023. This includes the FERPA form in the back of the packet. If you have any questions, please don't hesitate to call 722-7248.

Notes from the school nurse: We will start our health screenings soon. Grades included are: Vision: K, 1, 2, 4, 6, 8 Hearing: K, 1, 2, 4, 6, 8 BMI: K, 2, 4, 6, 8, 10 Scoliosis: 6th girls, 8th girls and boys If you DO NOT want your child screened for BMI or scoliosis, you must send something in writing stating " Do not screen my child for BMI or scoliosis". If you have any questions please don't hesitate to call 870-722-7428. Thanks- Mrs.Tracey
📣PepRally tomorrow at 2:30 is presented by our Junior High Cheerleaders! Come ready to cheer on your Spring Hill Bears & dressed to show your American Pride! 🇺🇸
🗣️Spring Hill Fans: Reminder, the game for September 15th with Augusta has been cancelled by Augusta. This Friday we will be open with no opponent.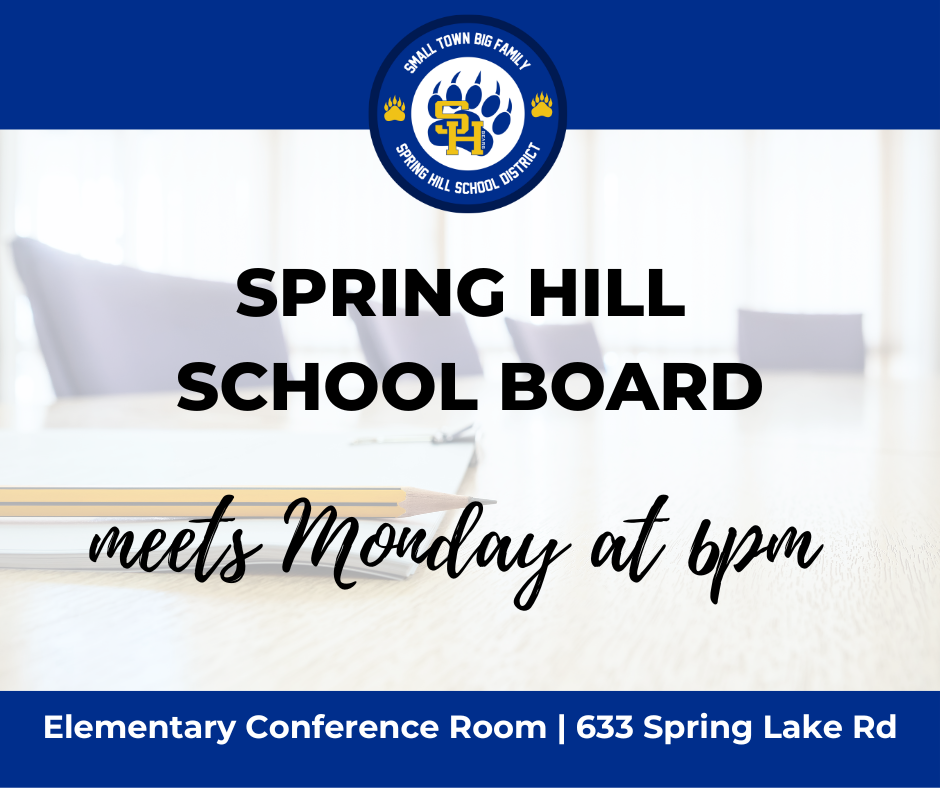 Come on out and support your Bears!